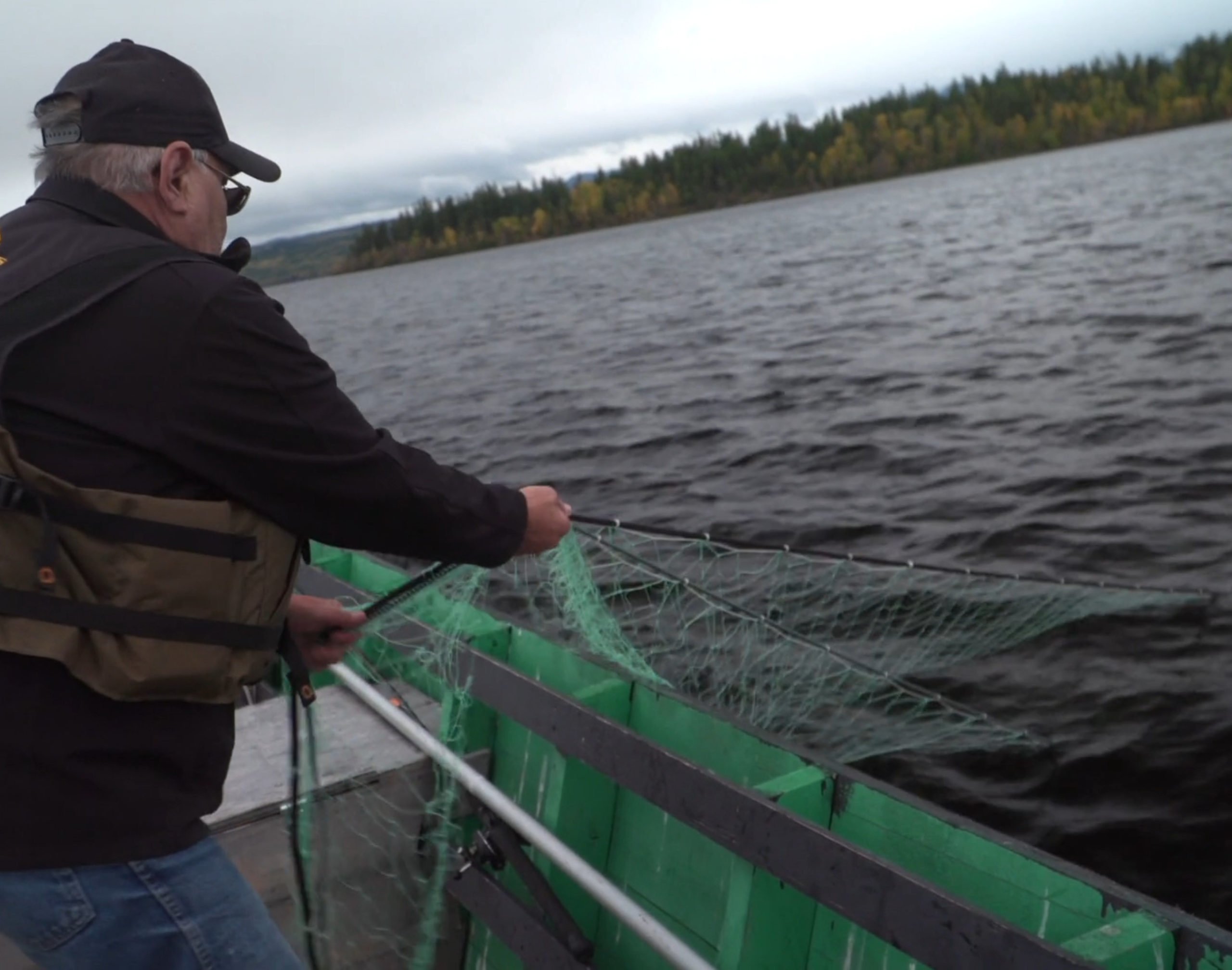 "The stage is set and the need is great for transformative change"
BC First Nations Fisheries Action Plan (2007)
Fisheries and aquatic resources are foundational to First Nations' communities, culture, well-being, identity, and way of life. We work to protect aquatic resources and habitat and help First Nations build a strong, coherent voice on Pacific fisheries and aquatic resources by:
Facilitating strong province-wide collaboration
Building and maintaining First Nations capacity
Amplifying the voices of rights holders
Over 200 communities, each with a distinct culture, identity, and connection to their lands and waters.  
Cousins in canoe, Skidegate, Haida Gwaii. By Guujaaw - Linda Haig-Brown.
To support First Nations priorities We host processes, programs and initiatives related to fisheries policy, management, habitat, environmental protection, and economic development as outlined in the BC First Nations Fisheries Action Plan.