The FNFC's unique scope of work and reach encompasses 200+ First Nations covering all of BC and every level of government in the fisheries space. Directed by the First Nations through the BC First Nations Fisheries Action Plan, our mandate is to work with and on behalf of First Nations in BC to protect and reconcile Aboriginal Title and Rights and Treaty Rights as they relate to fisheries and the health and protection of aquatic resources. Our priorities are to develop effective governance mechanisms, form collaborative relationships among First Nations organizations, and work together to build a united voice on fisheries matters. We facilitate engagement among First Nations throughout the Province of BC and between Nations, governments and third parties, bringing together diverse regional perspectives, capacity and expertise from across the province.
The organization is growing and this is an exciting opportunity to join the team at FNFC at a time of positive change for First Nations and our organization. We have a dedicated team of over 20 dedicated full-time professionals who work from our office located in the Territory of the Musqueam, Squamish, and Tsleil-Waututh First Nations in Vancouver. Our team's diverse skill set has supported FNFC's significant growth since its early days, allowing us to steadily broaden the scope of our work to support First Nations capacity and collaboration.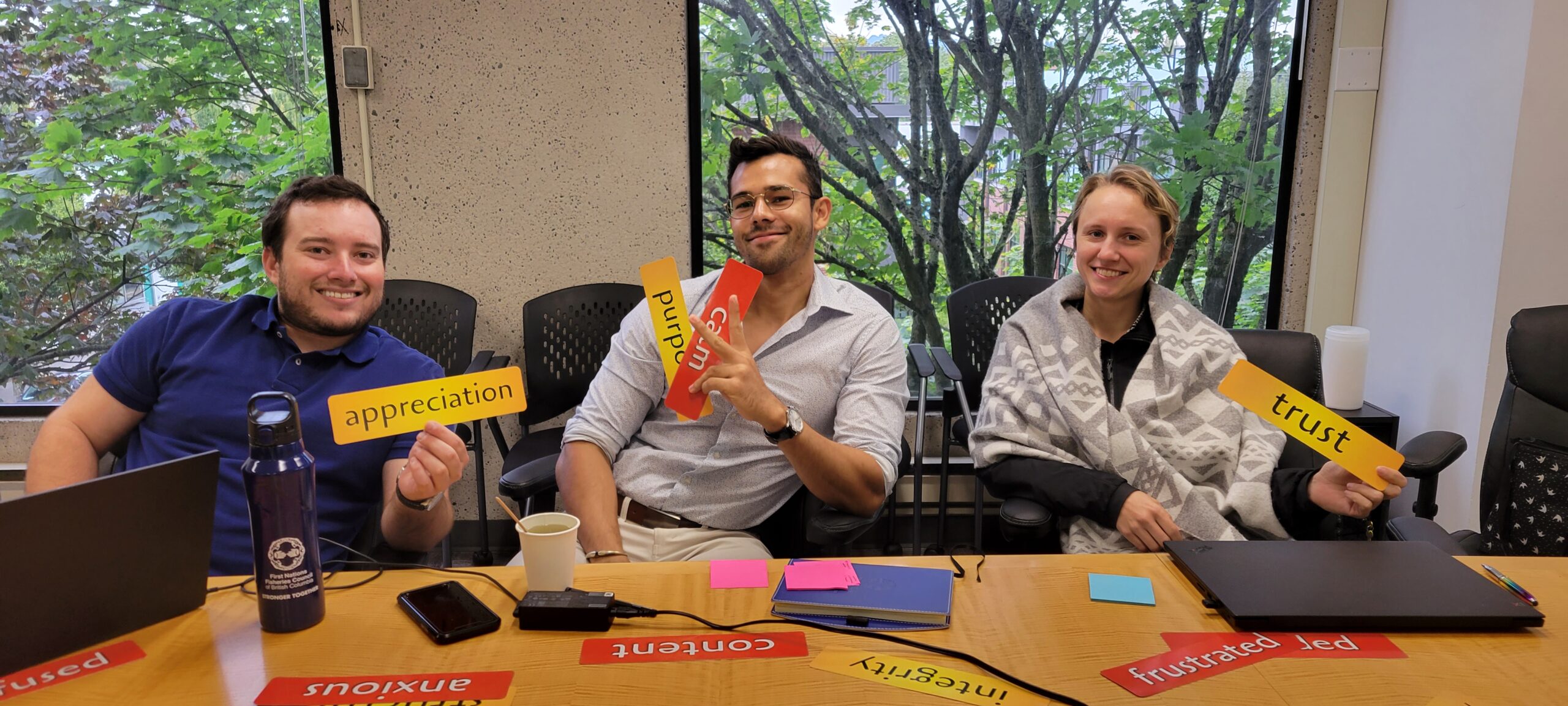 What we offer when you are the right fit
Opportunity to advance your career - with us or to your next opportunity
Opportunity to get directly involved with First Nations in BC
Day off to celebrate the Indigenous Peoples Day by attending local festivities and events
Health benefits plan (medical and dental)
Pension Plan matching 5.5%
3 weeks of annual vacation
37.5-hour work week
Staff events in the summer and winter (chance to win lots of great prizes!)
Birthday gift for you on your special day
We are looking for individuals who
Want to make a difference for First Nations in BC
Are willing to take the time to invest and learn the BC First Nations landscape
Are team players who fit our culture
Are adaptable to the changing environment of opportunities
Are not afraid to roll up their sleeves to get the work done
Internal Postings
FNFC is seeking a Manager to join our Habitat & Environmental Protections team.
Read the full job description and application instructions here: FNFC Manager, Habitat & Environmental Protections
Apply now
External Postings
No postings at this time.
Government Postings
No postings at this time.
---